Here are the headlines for today. Check back soon!
This post could be updated at any time throughout the day.
---
Social workers in the UK are working an average of 64 days of overtime a year, leading care workers associations to warn that overworking increases the risks of child abuse cases such as that involving Baby P.
----------------
Records previously thought destroyed provide the clearest picture yet of the investigation of claims Ed Murray sexually abused his foster son.
More >> Seattle Mayor Ed Murray sexually abused foster son, child-welfare investigator found in 1984
Legally Kidnapped should be included in this, should it?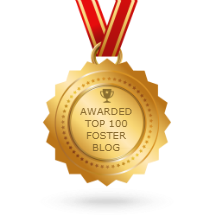 -------------------------
STATE COLLEGE, Pennsylvania (NBC News) Two former leaders at Penn State will serve jail time more than 10 years after the school's sexual abuse scandal.
More >> Two former Penn State leaders facing jail charges in Penn State sexual abuse case
---------------------------
TOKYO — James Cook wants his four children home in Minnesota. His estranged wife, Hiromi Arimitsu, says they want to stay with her in Japan. And so they have been going around in circles through the courts for almost three years.
More >> Japan signed abduction treaty but for 'left-behind' parents that doesn't mean much
-----------------------------
What can be more shamelessly, terrifyingly brutal than the righteous, benign mask of progressivism? After humiliating themselves before the universe as the tyrants that they are, the commissars at London's Great Ormond Street Hospital, unwilling to admit that stealing babies from their parents in order to murder them is unethical, have doubled down on their moral turpitude.
More >> Tyranny Bares Its Teeth (to Protect Babies, of Course)